The Bluffs Gets Kudos For Aiding Vietnam's Golf Growth
HO TRAM, Vietnam (July 29, 2019) — Ever since its debut five years ago, The Bluffs Ho Tram Strip has been in the vanguard of Vietnam's emergence as one of Asia's most exciting destinations for golf.
Its efforts to grow the game in the Southeast Asian nation were given the official seal of approval last week when Vietnam's Ministry of Culture, Tourism and Sport named it among the top 10 clubs helping to bring golfers into the country.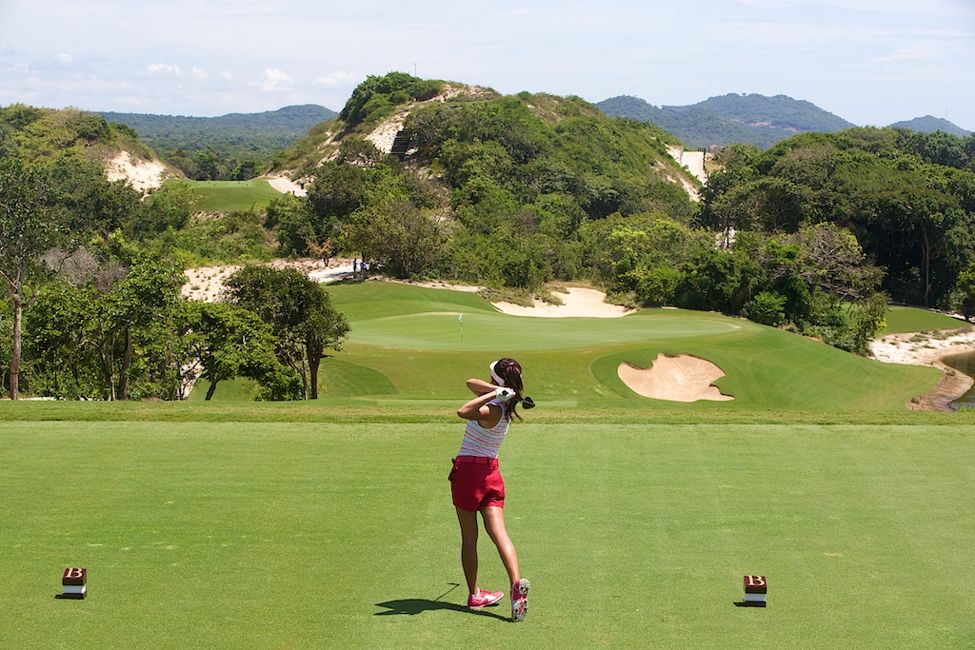 Vietnam has built a reputation as one of the world's hottest destinations for golf tourism in recent times. Up and down the country -- from south to north -- a host of layouts designed by some of the biggest names in golf have turned the nation into a bucket list destination for golfing connoisseurs.
The Bluffs Ho Tram Strip has been instrumental in this blooming. Regarded by many as the country's best course, the spectacular layout, laid out by Australian legend (and now Vietnam Tourism Ambassador) Greg Norman among massive sand dunes on the coastline not far from Ho Chi Minh City, has earned numerous accolades over the last few years.
It was named 'World's Best New Course' at the 2015 World Golf Awards. In 2017, Vietnam's leading tourism and golf organizations voted it 'Vietnam's Best Golf Course'. It's inclusion on Golf Digest's bi-annual list of the 'World's 100 Greatest Golf Courses', meanwhile, further bolsters its claim to be the nation's top-ranked golf test. It is currently ranked #35 on the index.
Such high profile acclaim has undoubtedly helped to pique the interest of visiting golfers. Also vital has been the presence of The Grand Ho Tram Strip, a luxury 541-room hotel that ranks among the region's best golf hotels.
Located on a 2.2-kilometer private stretch of beach less than two hours from Ho Chi Minh City, The Grand also features a casino with 90 table games and 500 slot machines, 13 food-and-beverage outlets, a spa offering a range of treatments for golfers, three swimming pools as well as high-end retail outlets.
Across the road, where towering seaside sand dunes dominate the landscape, The Bluffs offers a golf experience reminiscent of those more commonly found in southwest Ireland.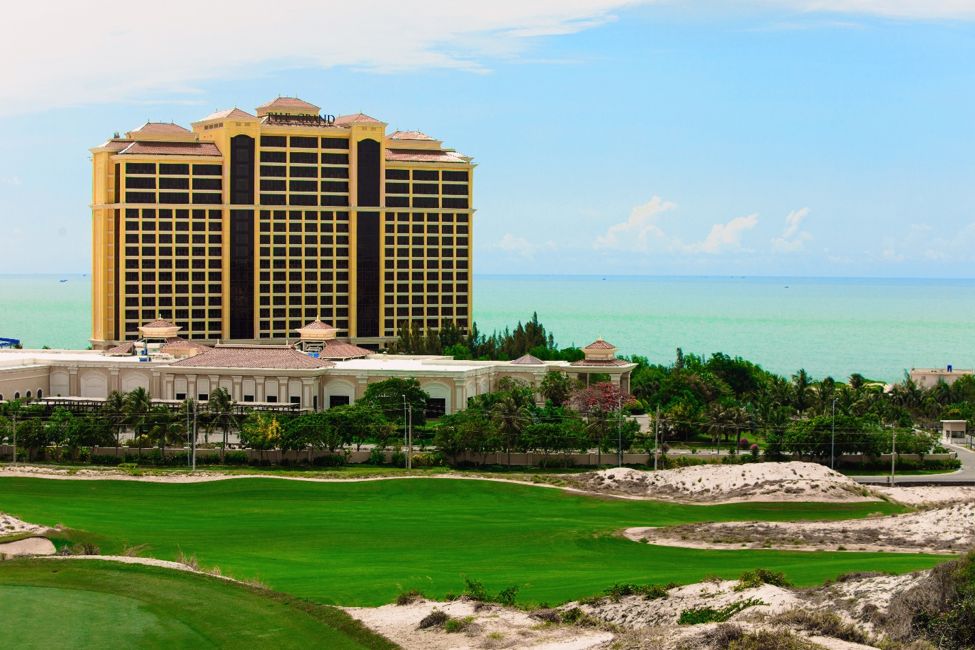 "It's hugely gratifying for us to be recognised as one of the main drivers for golf tourism in Vietnam," said Gary Dixon, General Manager at The Bluffs Ho Tram Strip. "We are blessed in a way to have such a fantastic golf course and a great resort working in tandem to enhance the tourism experience."
Opened in 2014, the course shot to international prominence in 2015, when it hosted the Ho Tram Open, a $1.5 million Asian Tour event won by Sergio Garcia and voted 'Event of the Year' by tour members.
"The recognition from the ministry speaks to what we've been trying to achieve here from day one, which is a world-class tourism destination," added Dixon. "If that helps raise Vietnam's profile as a place to play golf then we are absolutely all for it."